Cultural events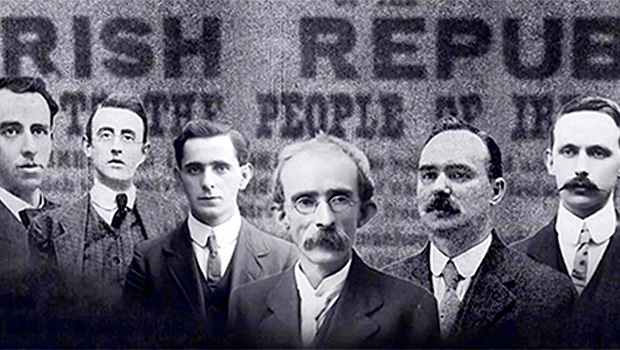 Published on September 20th, 2016 | by admin
0
1916 Rising Documentary at the Ruby Tuesday Club
This month the Ruby Tuesday is actually on the last Tuesday of the month. This time around we get to check out a documentary on 1916 narrated by Liam Neeson.
When: Tuesday 27th September at 19.00
Where: Cappelens Forslag, Bernt Ankersgata 4, 0183 Oslo
Booking: This is a free event and reservations can be made by contacting – john@irishart.no – 930 68 032
Please note that seating is strictly limited for this screening.
1916 – The Irish Rebellion
Narrated by Liam Neeson, this landmark documentary tells the dramatic story of the events that took place in Dublin during Easter Week 1916, when a small group of Irish rebels took on the might of the British Empire. The documentary – featuring a combination of rarely seen archival footage, new segments filmed on location worldwide, and interviews with leading international experts – also uncovers the untold story of the central role Irish Americans played in the lead-up to the rebellion. Although defeated militarily, the men and women of the Easter Rising would wring a moral victory from the jaws of defeat and inspire countless freedom struggles throughout the world – from Ireland to India.
An initiative of the Keough-Naughton Institute for Irish Studies at the University of Notre Dame, this documentary tells the story of the 1916 Easter Rising in a comprehensive way and, for the first time, places these events in their proper historical, political and cultural context as the precursor to an independent Irish state and the disintegration of colonial empires worldwide.
Feature film version – 86 minutes
For more info see – 1916.nd.edu
The Ruby Tuesday Club at Cappelens Forslag is a monthly cultural event curated by John Fitzgerald of Irish Art Oslo (www.irishart.no). The club will take place on the last Tuesday of every month but sometimes it will take place on a Wednesday or a Thursday or even on a Friday…depending who is in town and when.
The Ruby Tuesday Club will feature various types of evenings featuring everything from literature to film, theatre to music or whatever is available and of interest. While there will be a focus on many different aspects of Irish culture the Ruby Tuesday Club is by no means limited to just this. See you there….