Cultural events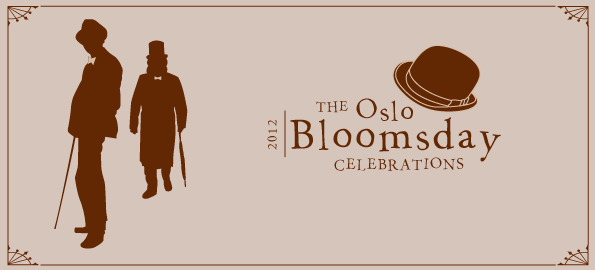 Published on May 28th, 2012 | by admin
0
The Oslo Bloomsday Celebrations 2012
That time of year is almost upon us again to dust off those Edwardian bonnets and boaters and get ready to celebrate Bloomsday on 16th June at the Ibsen Museum.
Our academic input for 2012 comes from Dr Katherine O'Callaghan of NUIM/UCD. She will speak on Joyce and music in her lecture "Our native Doric": Joyce, music and modernism.
This year's program features a world premier of up and coming Irish actor Edwin Mullane's self penned Epiphany: an adaptation of James Joyce's Dubliners.
We are also very fortunate to have Stig N. Børsheim who will showcase songs from his new album, "Arise my beautiful Dove", based on poetry from Joyce's collection Chamber Music.
After a great response last year, we are once again hoping that people will make a big effort to dress up in order to make this a truly festive event! We recommend Edwardian style costumes such as bowlers, straw boaters and waistcoats for the men, petticoats, bonnets and parasols for the ladies. While it is by no means necessary to be dressed up to join in the fun, costumes are most welcome. The more, the merrier!
The Bloomsday Lectures have a limited number of tickets so make sure that you get yours early. Tickets will be sold on a first come, first served basis. In the case of overbooking, ticket price will be refunded immediately.
To purchase tickets:
Pay kr. 150,- per person directly into account number 6012.06.32054. In the message field please write your full name. Also confirm your payment by sending an e-mail listing the names of all ticket holders to: bloomsday@irishsociety.no
The Bloomsday Lectures will be followed by a Bloomsday Party at The Dubliner Folk Pub, Rådhusgt. 28. All are welcome! The party will begin at 21.30 and run until late. No entrance fee.