Cultural events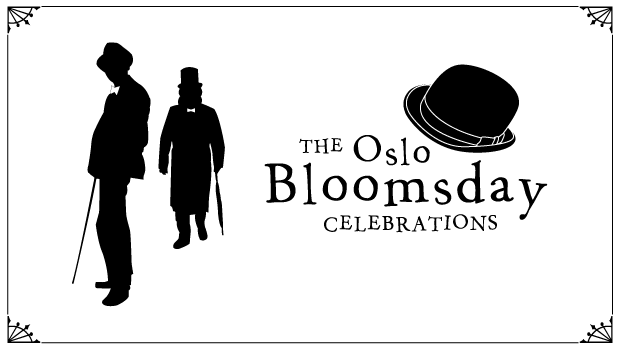 Published on May 29th, 2017 | by admin
0
The Oslo Bloomsday Celebrations 2017
When: Friday16.06.17 at 18.00
Where: The Ibsen Museum, Henrik Ibsens gate 26, Oslo
Entrance fee: adult 200 kr. – students 150 kr.
For pre-paid tickets contact – john@irishart.no
Tickets avaiable at door – cash only
More info at: www.facebook.com/bloomsdayoslo
PROGRAMME
OPENING ADDRESS:
His Excellency Karl Gardner, Ambassador of Ireland
PLURABELLE: Joyce and Modern Ireland
Presented Dr Sam McManus.
In this short talk Sam will look at how Ulysses resonates in a modern changing Ireland and examine how themes Joyce was concerned with a century ago have become ever more relevant.
Sam is a doctor, co-director of Irrgrønn Productions Oslo and a writer. His short story, 'The Dog in the Story', has been shortlisted for the prestigious 2017 Hennessy Fiction Award.
MOLLY
"Why can't you kiss a man without going and marrying him first?"
"Molly" is a provocative new stage adaptation of James Joyce's final soliloquy in Ulysses that that was premiered at the Galway Theatre Festival to rave reviews last April.
During the middle of the night, Molly Bloom lies awake,plagued by insomnia, wind and her husband's snoring as she reflects on life's ups and downs. A caustic wit is matched with searing honesty in her night time musings.
IFTA nominated Galway actress Tara Breathnach plays Molly in this dynamic one-woman portrayal directed by Petal Pilley
WINE RECEPTION
Bloomsday costumes welcome
­­­­­­­­­­­The Oslo Bloomsday Society would like to thank our sponsors:
Cappelen Damm, Dubliner Folk Pub, Embassy of Ireland, NIBA, O'Reilly's Irish Pub.
We would also like to thank Ibsenmuseet