A chairde,
It will be a different St Patrick's Day again this year but let us all do what we can to mark the event and to include others in the Irish community…….send an electronic card, call someone, Zoom someone. Whatever the limitations we should all be aware that millions of Irish are celebrating the day with us, in every corner of the world, so let's take a breather from COVID, lockdowns, and our concerns for a while. I was looking out the window from my home "office" this morning at the bird nesting box I put up last year……and now get the feeling of déjà vu as I believe I did exactly the same thing exactly a year ago……new and exciting experiences seem to be getting rarer! However, I can claim to have made my first soda bread and even remembered to let the fairies out: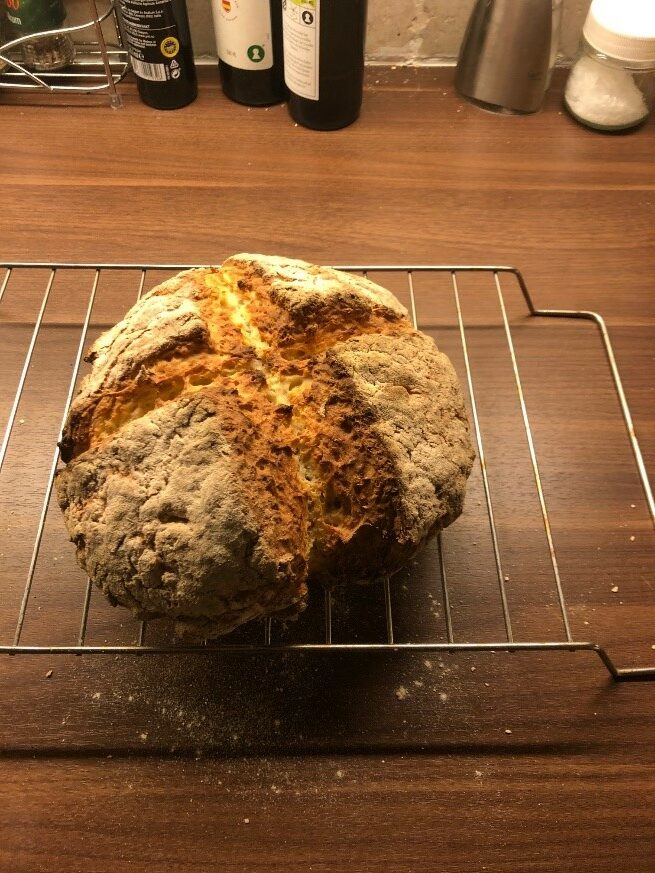 I may move on to Colcannon for the day that's in it…..and probably not corned beef and cabbage! Compared to other cultures (well maybe not so much the Norwegian) we do have a limited cuisine! (Does anyone remember eating cabbage sandwiches??…not very sophisticated but I seem to recall they were good at the time and who would have thought that pigs' trotters could become haute cuisine in Paris).
So, there are small challenges we can master (whether it is mandarin or soda bread) now that we have more time. Covid affects us all, for some more of a great inconvenience, for others it represents something much more serious, in terms of health, loved ones and economy. I guess a major issue for us Irish here in Norway is that we cannot freely travel to Ireland, take part in key family events, have visits from home. As someone who was frequently travelling, I have of course been complaining of all the time I seem to have spent on the airport train or at an airport somewhere, but I guess the feeling of claustrophobia is affecting us all now.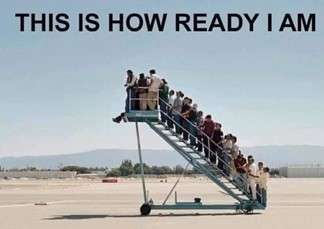 Actually, I am more exercised about the thought of investing in a bottle of Irish whiskey at the Vinmonopol which is a consequence of not being able to travel or have visitors. Paying over kr600 per litre for Jameson when the brother is sipping online on one that he paid Euro 20 for is not an easy thing…. I haven't gone down that route yet. But I am sure we can all find something on St Patrick's day (whether it is green tea or green beer or even green wine) so that we take a minute to raise a toast to being Irish or to having a fondness for the place and the people.
So, on behalf of the Norwegian Irish Society, let me wish you all a Happy St. Patrick's Day / Lá Fhéile Pádraig sona duit and send our best wishes for a brighter summer and some feeling of normality again.
Fan slán/stay safe
Conn
For NIS
Conn Fagan
President Norwegian Irish Society