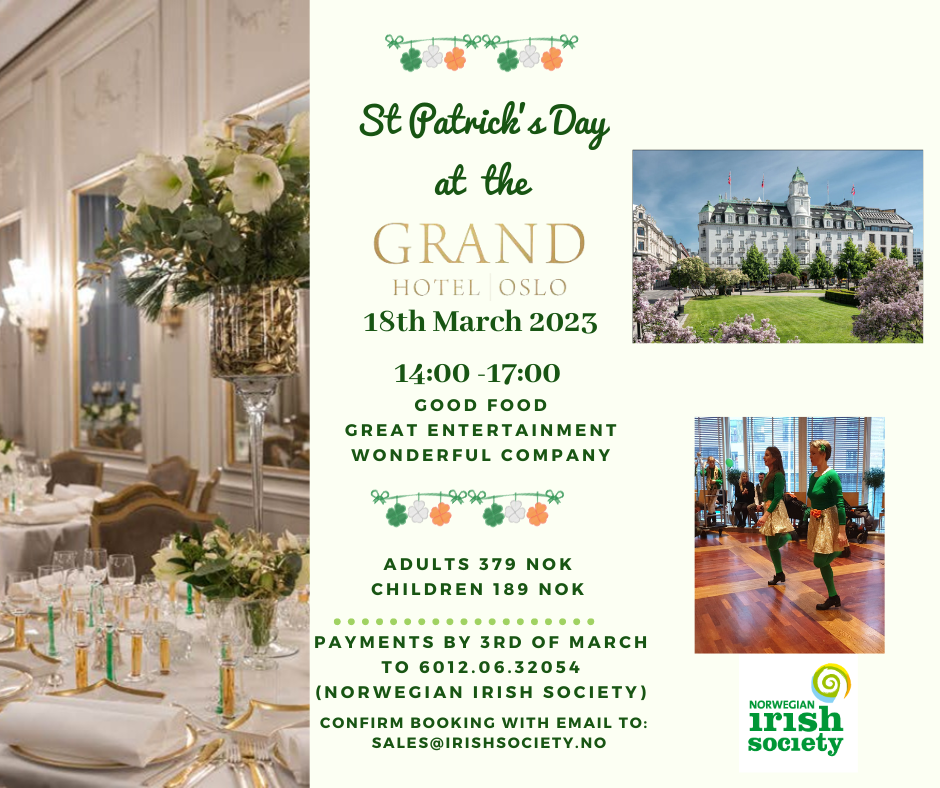 Date: Saturday 18.03.2023
From: 14.00 To: 17.00
Entertainment and Buffet Meal and dessert
NOK 379,- per Adult
NOK 189,- for children under 12 years Childen "saft" included
Other drinks are not included
Please register by Friday 3rd of March by sending a payment to 6012.06.32054 (Norwegian Irish Society). We cannot take Vipps payments unfortunately.
Confirm you booking and details by sending an email to sales@irishsociety.no. Please state the number in your party, any food restrictions, and if you wished to be seated with another party. Also include the nationality of all guests (this data is gathered generally and not connected to your personal details). Let us know if there is anything else we can help with such as organising high chairs or access to lifts.